How to Build a Band Website That Actually Works
A band website is the new music press kit. It's a vital part of your music promotion.
Most networking happens online in today's music industry. So you have to be searchable. And the search results have to be up to date, interesting and well designed.
Why? Because once you release your music, that's how you engage with fans, make an impression, get noticed and ultimately become successful.
But let's face it—you might not have time to make a website. Or even know where to start or how to do it.
Here's what you need to know about making your best band website and how to do it step-by-step.
'But I Already Have Social Media Profiles!'
Maybe you already have all the important social media profiles. That's great!
Facebook. Instagram. Twitter. SoundCloud. YouTube. It's smart to have them and to keep them updated.
But if you don't have a proper website you're missing a big opportunity.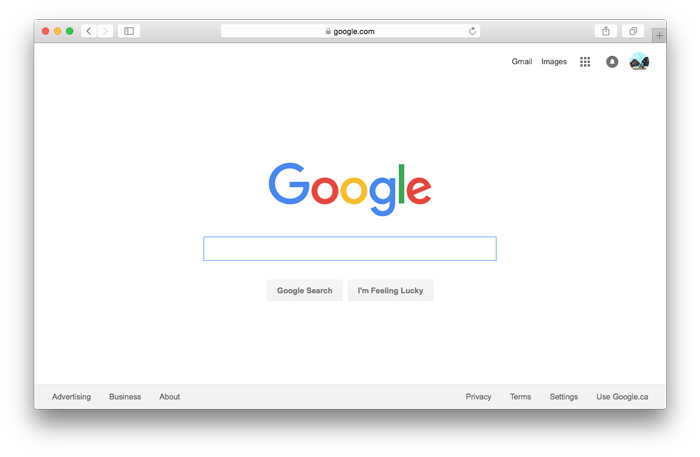 Linking all your social media to a well-made website gives important people (A&Rs, labels, agents, managers, bookers, journalists) exactly what they need to find out about your project.
Plus putting everything in one place – biography, gigs, contact info, music– will save them time and make you more bookable. That's what a press kit is for, and websites are the new press kits.
It also shows that you're serious about your project. Professionalism is a major asset these days when there's so much amateur music out there. So make it count!
What You Need On Your Website
Plan before you start. A good music marketing strategy needs some serious thought.
The information you include will differ depending on your project.
But every artist website should have:
An about page: your artist bio, your background, recent press, etc.
A contact page: your email or booking contact and links to your social media profiles
A music page: where people can hear (and even buy) your music and download your sets or radio shows
A page with upcoming gigs: Fans should be able to find out about your shows and get tickets. Include your past gigs to show that you're active.
A photos page: with high-resolution press photos that journalists can download (aim for 1200 pixels in width).
A shop page: where you sell merch like t-shirts, records, posters, etc.
How to Make a Musician Website
Step 1: Choose how you'll build your website
Are you looking for a free website to start with? Try: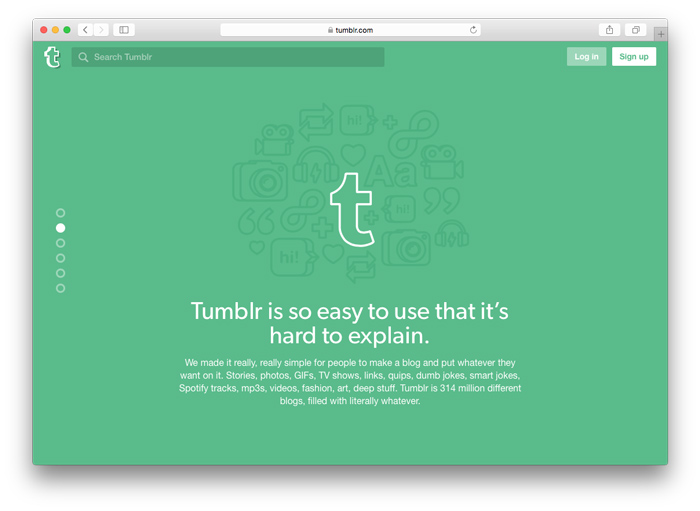 Each of these tools offer helpful themes for getting started. Customization isn't a must. But if you wanna add some personal flair you'll need to know basic HTML/CSS.
Or you could always ask a web designer friend for some help. Customizing your artist website is a great way to put your band fund to good use.
Starter sites come with a free domain name, but it also contains the name of the platform. For example you'll get www.yourband.wordpress.com or www.yourband.tumblr.com.
If you're serious about creating a good band site that's searchable think about buying a custom domain name. Sites like Dreamhost> and Bluehost make it easy to do that (and there are plenty more).
After you buy a domain you can slap it on your Wordpress or Tumblr site no problem.
Are you looking for something that comes with musician website templates and requires zero coding? Try: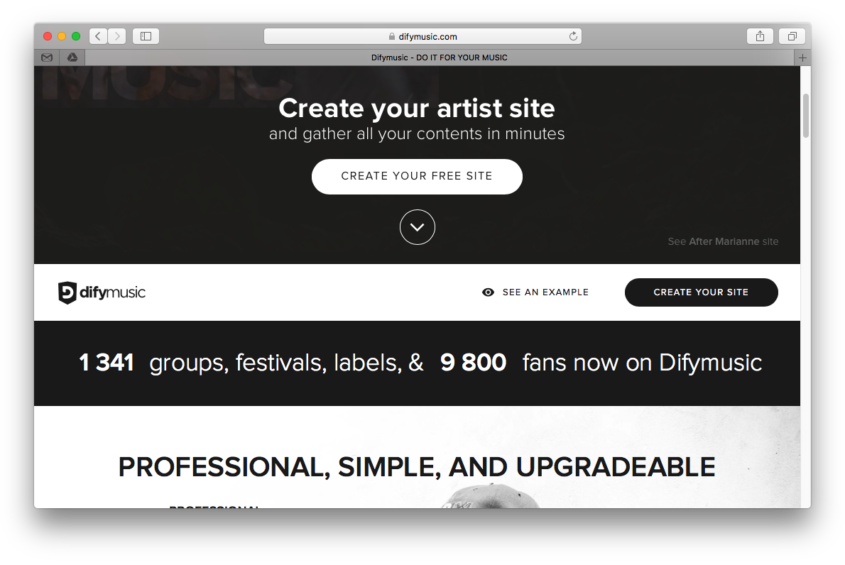 These sites let you easily design each page of your website by dragging and dropping blocks of content (like what LANDR does for mastering!).
There's no coding needed here. But in return there is a small monthly fee.
Most of these website builders come with a custom domain name included in the price – so you don't need to purchase an additional one.
Are you looking to also sell merch and records online? Try: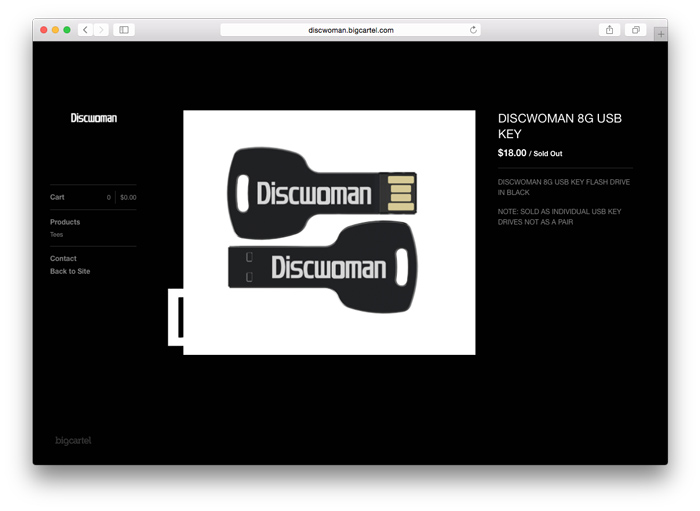 These are online shops for artists. They're easy to set up. You get to keep most of your revenue from sales of CDs, vinyl, cassettes, t-shirts or other any other merch you wanna sell.
Making a Bandcamp artist account is free. Bandcamp takes a percentage of your sales: 15% for digital and 10% for physical merch. Learn how to customize your Bandcamp domain name here.
Big Cartel lets you sell 5 different products in your store with the free plan. If you have more stuff to sell, they have other pricing plans as well.
Add an eshop page to your website and embed your Bandcamp or Big Cartel marketplace. Or use the built-in e-shops from a website-making platform – up to you to choose what's best.
Step 2: Fill in your About, Contact, and Photo pages
A well-written music bio is essential for a good artist website.
Make it funny, creative, informative and whatever feels like you. Don't write your whole life either—think milestones!
Sometimes it's hard to write about yourself. If you're stuck get someone you trust to write a bio for you. It'll help to make your bio come off more genuine and interesting.
For the Contact page add your email address (or your booking agent's). Some website platforms let you add an email form where people enter their name, email and the message – that's great for avoiding spam.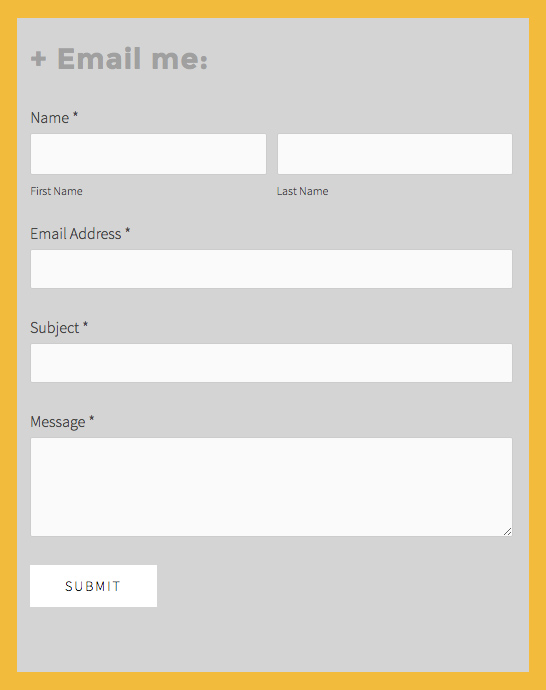 Also add buttons that link to all those social media platforms we talked about before.
Here's how to do it:
On the photo page put a selection of good resolution photos of you, say 1200 pixels wide.
Hot tip: Don't cheap out on artist photos! They represent you across the web so they're super important. Consider hiring a photographer for a few pro shots.
Step 3: Put your music on the website
Time for the most important part: your music!
All streaming websites (SoundCloud, Mixcloud, Spotify, Bandcamp) allow you to embed a player by copy-pasting a bit of code.
For example, here's how you embed a track or mix from SoundCloud into a Squarespace website:
The same concept applies on any website builder. Just paste the embed code from step 5 in the HTML of your website editor.
Here's a guide on how to do it in WordPress or Tumblr.
Can't find the embed code for your album on Spotify? Here's how:
Click on the thee dots (for a song or a whole album)
Click Share
Select the icon that shows </>
Click 'Copy Link to Clipboard'
Paste it on your website in an HTML window.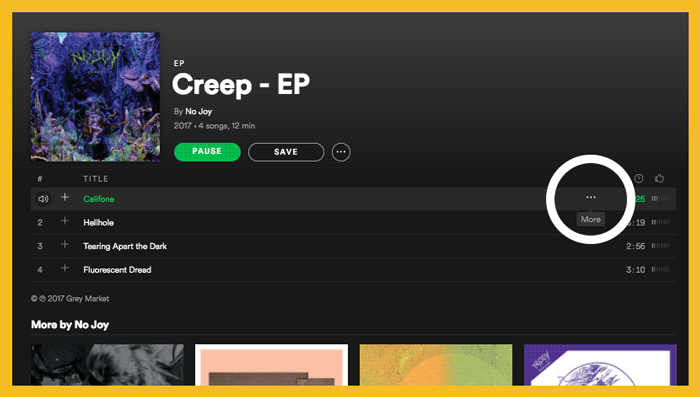 Step 4: Put your shows on the website
There are free concert listing services that'll help you save time. They let you build a fanbase and notify them when you play a show nearby.
The two most popular ones are:
Sign-up for free as an artist. It makes it easy to list all your shows on your music website. Songkick easily integrates with SoundCloud and Spotify—so people can see your upcoming shows on your streaming platforms.
Once you add a Bandsintown or Songkick block to your website or even SoundCloud, it'll automatically get refreshed.
Here's how to add a Bandsintown or Songkick block to your website:
Need Some Inspiration?
Ok, you're ready to start designing. Here's 8 websites to get inspired: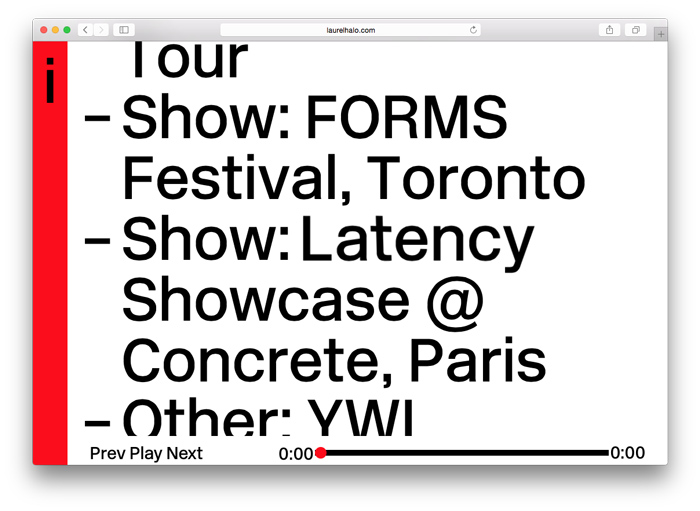 What Now?
Making a website is like having a pet, you gotta keep it clean and well fed.
A poorly maintained band website will do more harm than good if you forget about it. So make sure you update your website regularly with new gig dates and photos.
Remember to put the link to your website on all your social media profiles. That way people will actually go look at it! Plug the link in your bio on Facebook, Twitter, Instagram, SoundCloud, etc.
Having a good web presence is key for getting those gigs in real life—and going global!
Leticia is a lover of acid basslines and hypnotic techno. She DJs and produces under the name softcoresoft. Writer at LANDR.
Gear guides, tips, tutorials, inspiration and more—delivered weekly.
Keep up with the LANDR Blog.