Vocal Mic Selection: 7 Microphone Choices to Find Your Perfect Sound
There are so many important factors when it comes to recording a great vocal sound.
The right take, the right mix and the right microphone all play a massive role.
If you want to improve your sound, you can always practice your singing, or learn new mixing techniques.
But if you used the wrong mic, you might be stuck.
With all that riding on your choice of vocal microphone, it's important to know what it takes to choose the right one.
In this article I'll go through the basics of choosing a mic to record your vocals and give recommended options to suit all styles and budgets.
Let's get started.
How to choose a vocal mic
There's much more to choosing a mic than just buying the most expensive one you can afford.
In fact, you might be surprised to learn that the most expensive mic isn't always the best choice—especially when it comes to vocals.
Instead, you'll have to take many more factors into account as you shop for a mic.
Budget is important, but the type, sound and features of your mic all make a difference.
Different microphone types capture sound using different methods. Each one has strengths and weaknesses that affect your sound.
If that weren't enough, two mics of the same type can sound radically different from one another.
Some mics require phantom power, or a strong preamp to perform their best. Others connect directly to your computer via USB.
In the end, the only way to really know if a mic works well for your voice is to try it.
It may not be possible to try every single mic, so here's a helpful quiz from Shure to help you narrow down your options.
There's much more to choosing a mic than just buying the most expensive one you can afford.
Each selection in the Shure Mic Match quiz was carefully chosen to address the needs of beginner and intermediate producers and creators.
Looking at each one in detail is a great way to get an overview of different microphones and how they can work for you.
7 Shure vocal mics to consider for recording
With all that in mind, here are seven solid mic choices from Shure and why they work well for recording vocals.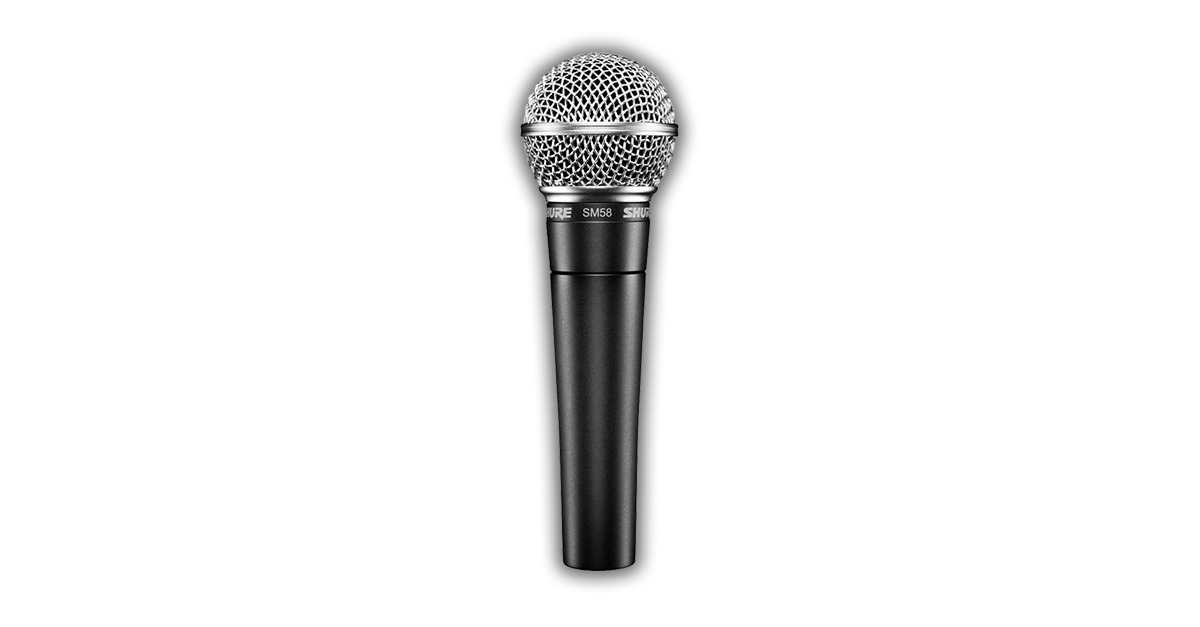 Type: Dynamic
Polar pattern: Cardioid
Price: $99 USD
The Shure SM58 is one of the most popular microphones of all time. It's been the first choice for live vocals for decades.
But all the important qualities that make the SM58 a fixture of pro stages worldwide are perfect for recording too.
It features a nice tight cardioid polar pattern with great off-axis rejection and impressive frequency response in the important areas for vocals.
It's also durable, compact and super affordable.
If that weren't enough, the SM58 sounds great on many instruments other than vocals. That's why it's one of the best investments you could make for your home studio.
If you're new to vocal recording and you need a solid mic to get started, it's hard to recommend another choice over the Shure SM58.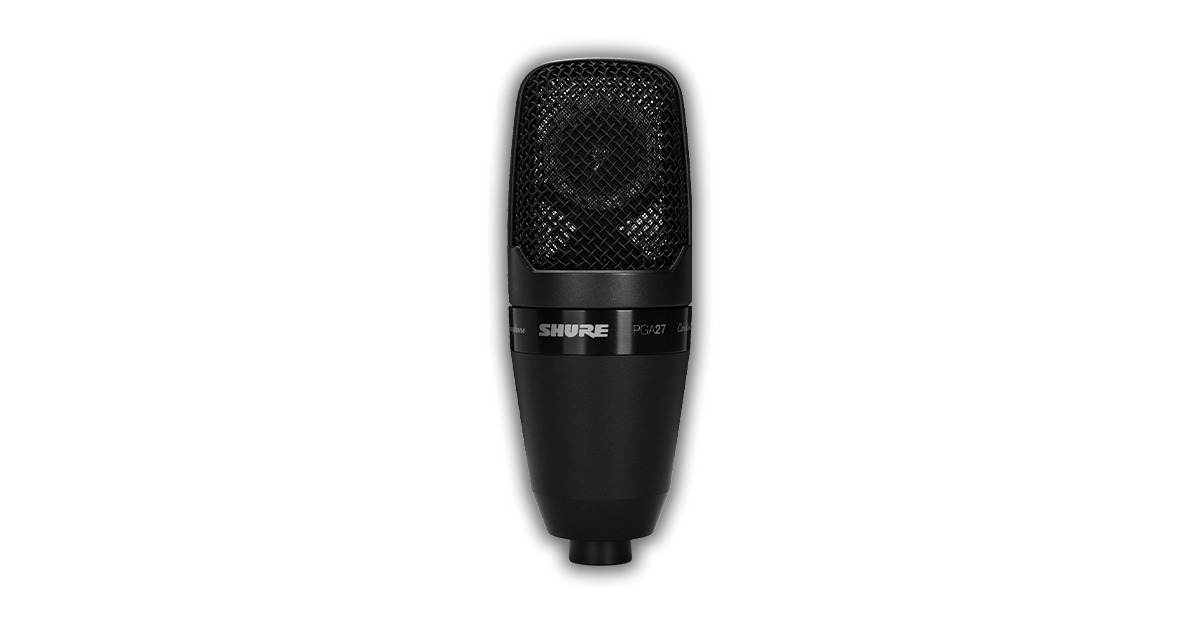 Type: Large diaphragm condenser
Polar pattern: Cardioid
Price: $199 USD
Condenser mics are another microphone style that can come with a high price tag.
Pro studios often invest thousands in a single mic of this type, and it's easy to see why. Large diaphragm condensers produce a polished studio vocal sound that works great in a mix.
But do you really have to spend a fortune to get a condenser mic that sounds good and works well for vocals? Not always.
Shure's capable PGA range of microphones is based on the same technology that powers their flagship models.
It's the first place to look for great mic performance on a budget.
The PGA27 large diaphragm condenser is comparable to another pick on this list—the SM27.
If you liked the features of the SM27 but can't quite stomach the price, consider the more accessible PGA27.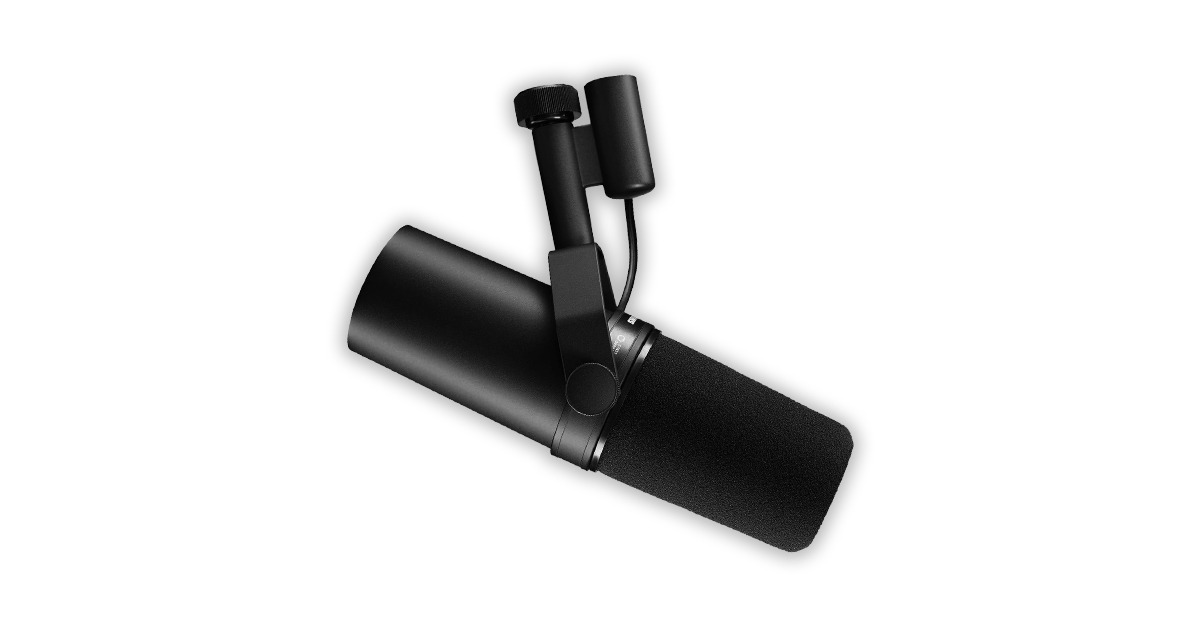 Type: Dynamic
Polar pattern: Cardioid
Price: $399 USD
Another classic Shure mic with a big reputation is the SM7B.
It's been an industry standard in broadcasting for many years, but it's become the go-to mic choice for podcasters, livestreamers and Youtubers. These content creators love the SM7B for how well it captures the human voice.
But it's not just spoken word that works great with this mic. It's also a top choice for recording vocals, even in pro studios that can afford priceless vintage classics.
The SM7B is unique among professional studio mics because of its large diaphragm dynamic design.
That makes it capable of handling the fast transients from aggressive vocal styles with ease.
It also makes it a little less sensitive and better at rejecting the noise and room reflections that aren't easy to eliminate in a home studio.
The SM7B is maybe most well known for its use by pioneering engineer Bruce Swedien. Swedien used it to record Michael Jackson's vocals on some of his biggest albums. That's a pretty big endorsement!
Large diaphragm condensers produce a polished studio vocal sound that works great in a mix.
If you mostly record vocals at home and you want a pro mic that's well suited to the task, the SM7B is a top choice.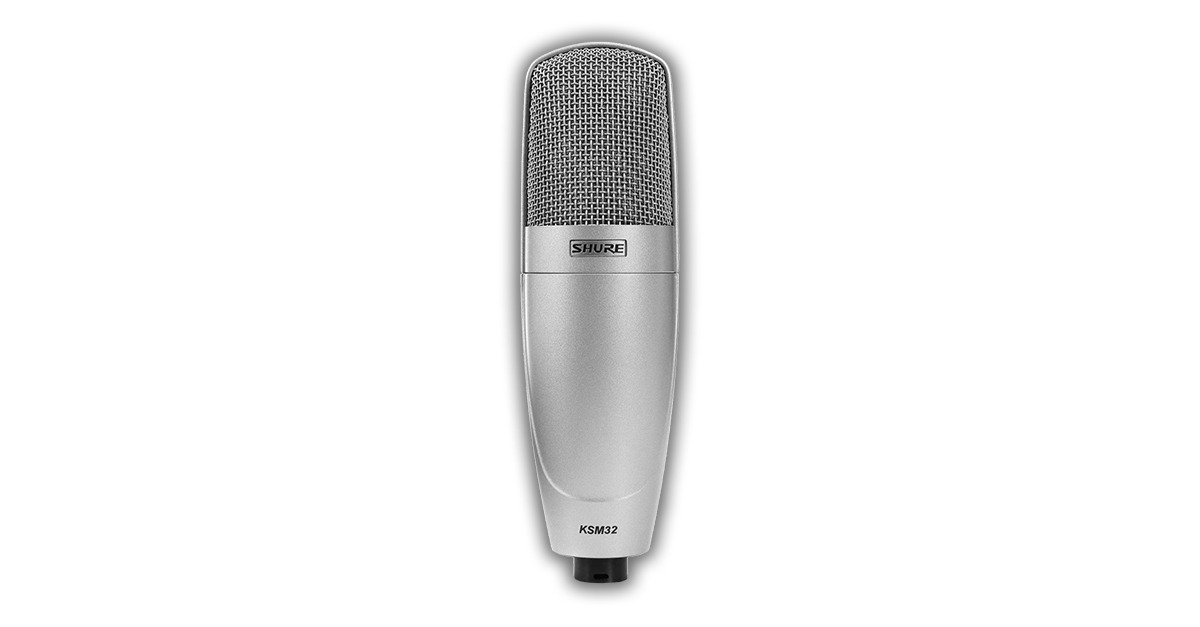 Type: Large diaphragm condenser
Polar pattern: Cardioid
Price: $499 USD
Large diaphragm condenser microphones are the mic type most commonly associated with studio vocals.
There's plenty of reasons why. LDC's capture a broad range of frequencies from deep, powerful lows to soaring top end.
They also have a strong proximity effect and a polar pattern that shifts slightly throughout the frequency range.
Those factors both contribute to the larger-than-life vocal sound heard on great studio recordings.
Shure's KSM32 is a perfect example of the kind of qualities you'll find in a great large diaphragm condenser—especially for vocals.
At this price point, the KSM32 is a pro microphone with pro performance. It's another Shure mic that you'll often see in the mic lockers of top studios all over the world.
With extended frequency response and a balanced character overall, the KSM32 is a great choice if you're looking for this microphone type.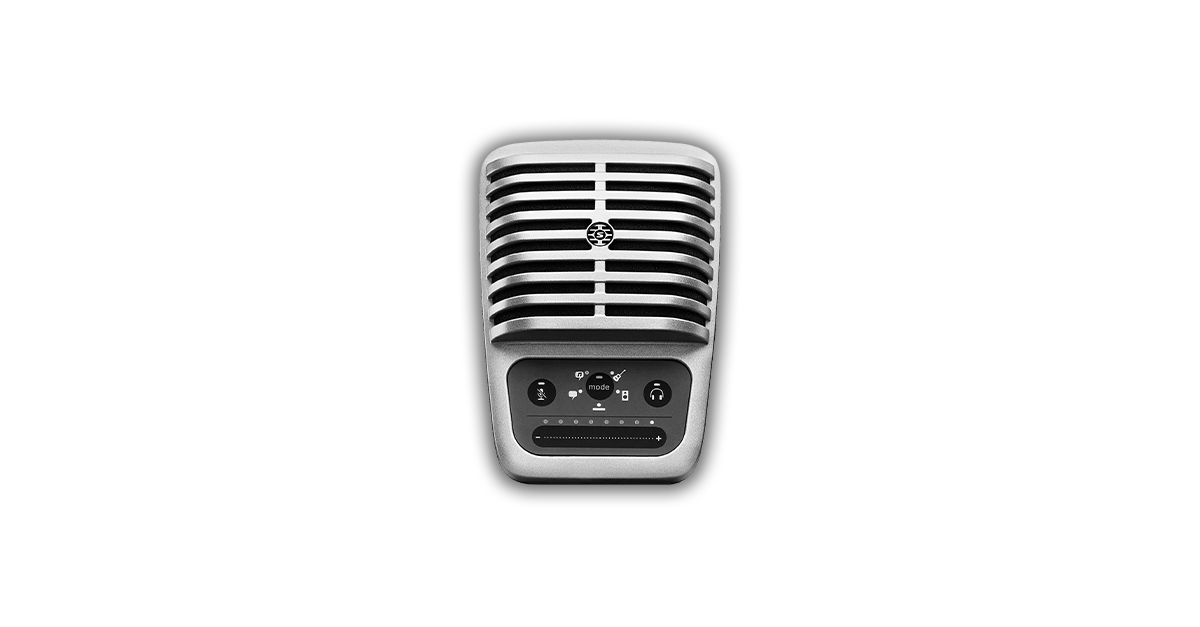 Type: USB large diaphragm condenser
Polar pattern: Multiple
Price: $199 USD
Getting started with recording means you'll need more than just a mic.
Your home studio setup will probably include an audio interface, headphones, monitors and audio cables.
The cost of all that gear can add up—even if you find the best deals on budget picks.
If you just want a simple solution that can get you started for less, you might consider an all-in-one setup like the Shure MV51.
The MV51 takes care of your microphone and audio interface all in one and doesn't require any additional cabling to plug in.
It connects directly to your computer or laptop via USB so you can record right away.
The MV51 is portable, cost-effective and easy to use while still delivering the audio quality Shure is known for.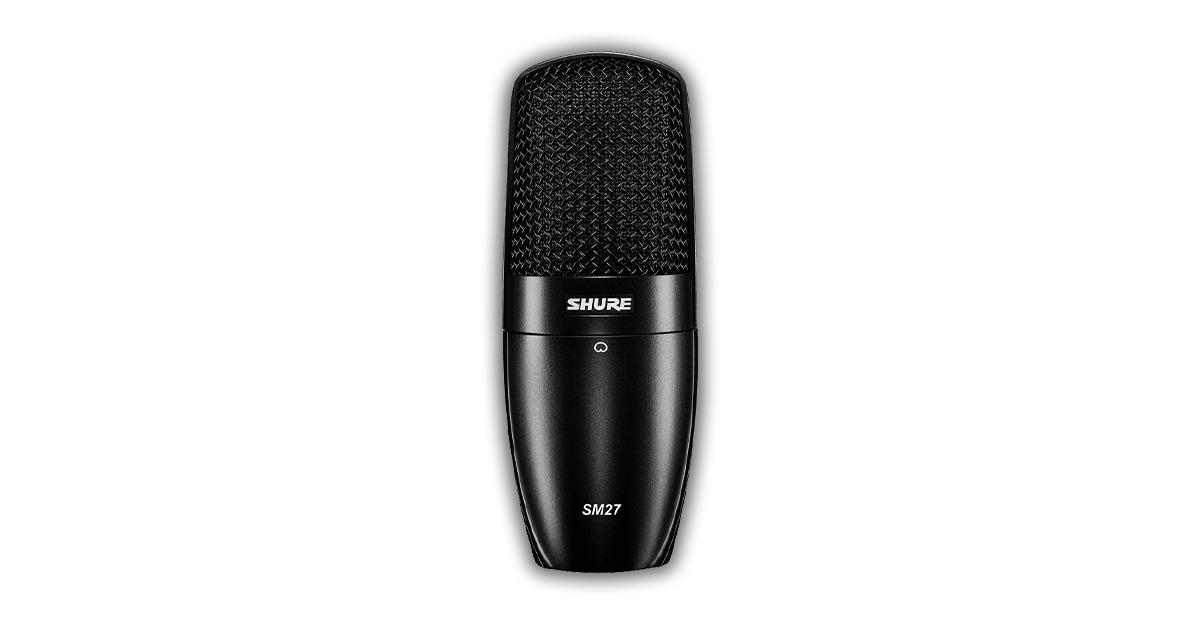 Type: Large diaphragm condenser
Polar pattern: Cardioid
Price: $299
Another great option for vocals in Shure's respected line of large diaphragm condensers is the SM27.
It's a studio quality vocal mic designed to stand up to the rigors of the stage. It's small and compact but extremely durable.
The SM27 can handle the high SPLs common on loud stages, making it great for loud singers and aggressive styles.
It's maybe best known for its heritage in the earlier KSM27—the mic of choice for The Chicks stage productions.
If you need to take your vocal recording setup on the go, the SM27 should be on your radar.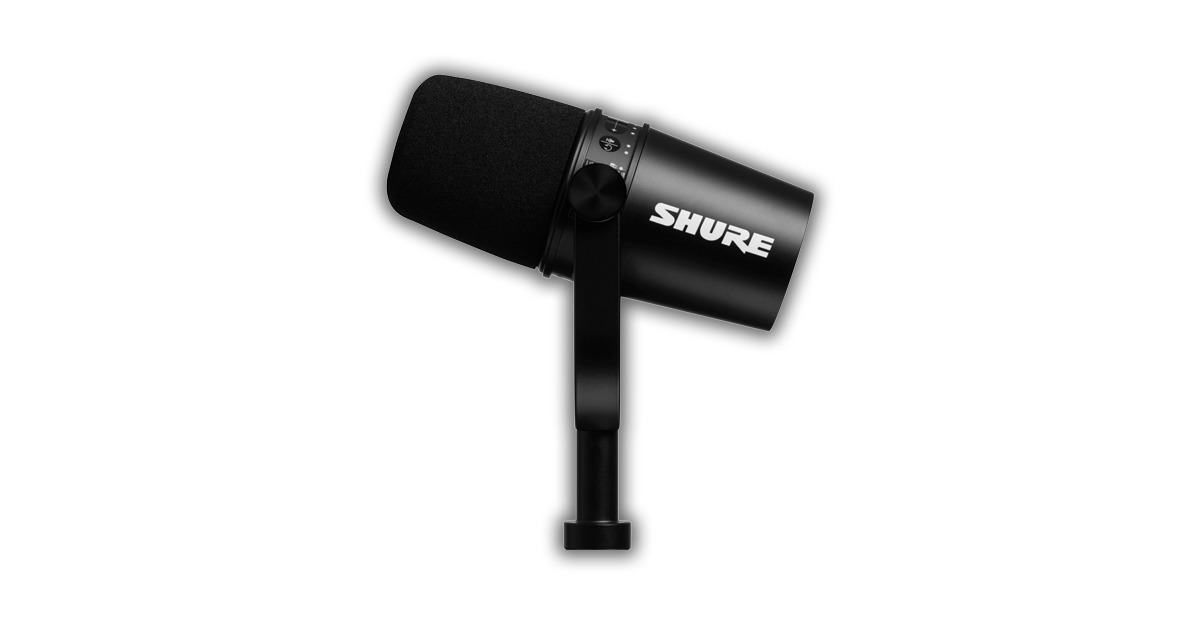 Type: USB Dynamic
Polar pattern: Cardioid
Price: $249
There are plenty of classic mic choices for spoken word recording, but not all of them come cheap.
If you've heard of the pros using mics like the SM7B from above, you might have also seen the price tag that comes with them.
But that doesn't mean you need an expensive mic to record podcasts, streams, or Youtube content in good quality.
Many content creators don't want the hassle of additional gear like audio interfaces and mic cables—not to mention the inline preamps sometimes needed for lower sensitivity mics like the SM7B.
If you want the timeless sound of Shure's popular broadcast mic without the extra gear, the MV7 could be your solution.
Its USB connectivity eliminates the need for extra audio gear and the convenient mounting system works perfectly for broadcast-style setups.
The art of mic choice
There are more microphones available to producers than ever before.
It may sound overwhelming, but the wide range of models means you can always find the right mic for any singer and any budget.
If you made it through this article you'll have a good idea of the options out there, and how to choose the right one for you.
Various contributors from the LANDR team of music mentors.
Gear guides, tips, tutorials, inspiration and more—delivered weekly.
Keep up with the LANDR Blog.