Plugin Picks: The 9 Best Free VST Plugins of 2021
2021 was a great year for free VST plugins.
The proud tradition of giving away great software for music production shows no sign of slowing down.
And while there some incredibly exciting paid releases throughout the year, you had plenty of inspiring options available
In fact, we published a selection of our favorite free plugins every month this year to keep you in the loop of must-have effects.
But even among the highlights there were some standout devices that deserve a special mention. From analog classics and lo-fi nostalgia to futuristic percussion and synthesis, here's our picks from 2021.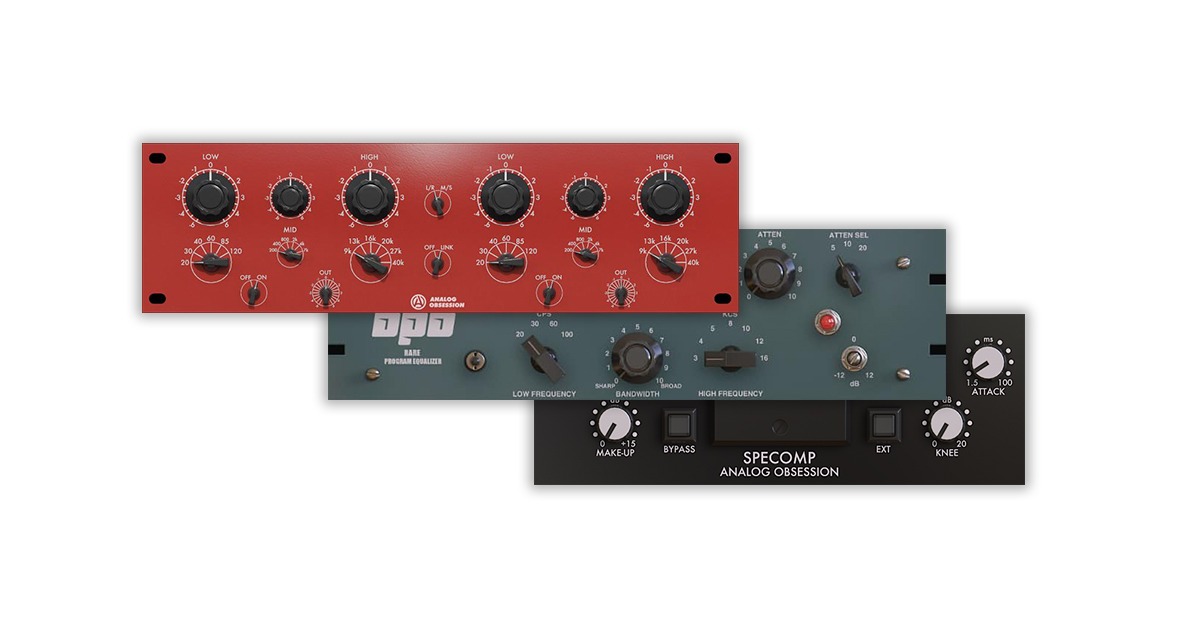 If there was one developer that stole the show with free tools in 2021, it was Analog Obsession.
If there was one developer that stole the show with free tools in 2021, it was Analog Obsession.
Quality analog emulations are found in nearly every pro engineer's tool kit. But the industry favorites are usually pricey—and sometimes even locked behind expensive proprietary hardware.
That's why usable, high quality analog-style processors are such a big deal on the free scene.
You'll find everything from workhorse compressors to vintage EQ and channel strips with classic voicings in Analog Obsession catalogue.
Technically, the plugin suite is supported by a Patreon membership, but there's no barrier to the full experience if you don't subscribe.
With that in mind, give the plugins a try—you might find them worth making a monthly donation.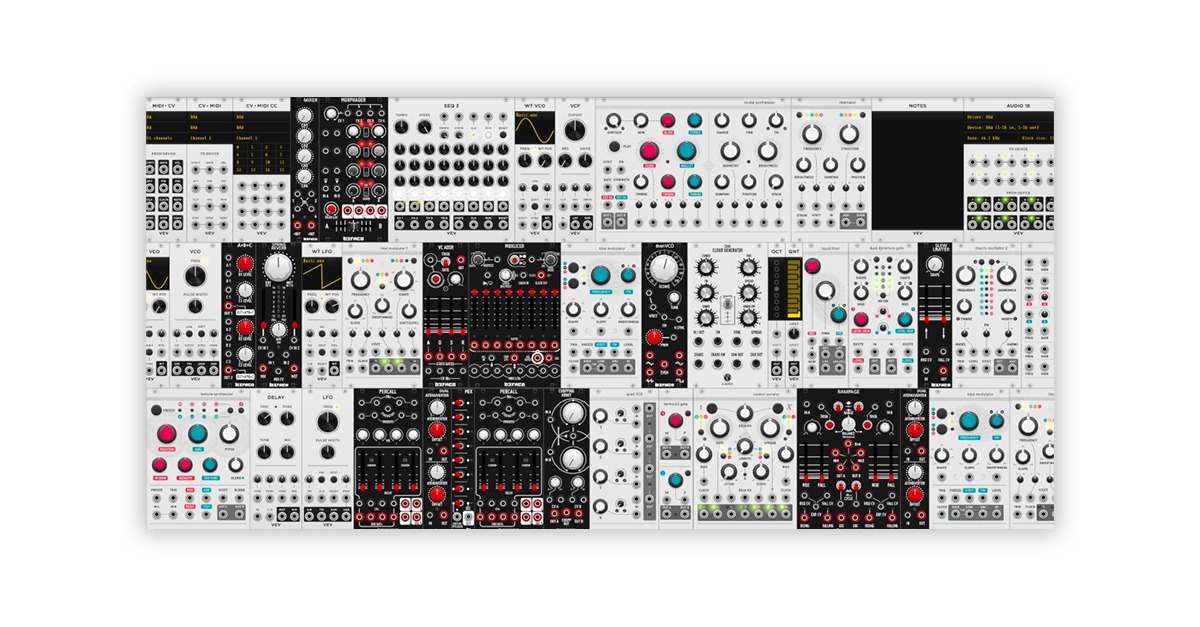 Modular synthesis is a bona fide musical movement at this point.
In the years since the Eurorack format standardized module design, modular has taken over a unique corner of the gear world.
But building out a capable modular rig is a project that can quickly turn into a black hole, swallowing your time and money.
What if you could have all the best modules in whatever configuration you wanted, completely free? Well that's what you get with VCV Rack 2.0.
It's a virtual module system with unlimited modules and patching modelled on the real behaviour of each unit.
The catalogue features hundreds of modules from leading manufacturers
Hot tip: Want more free plugin roundups and gear guides? Subscribe to the LANDR Newsletter for the best updates directly in your inbox.
Never miss a post from the LANDR Blog.
Get the newsletter weekly.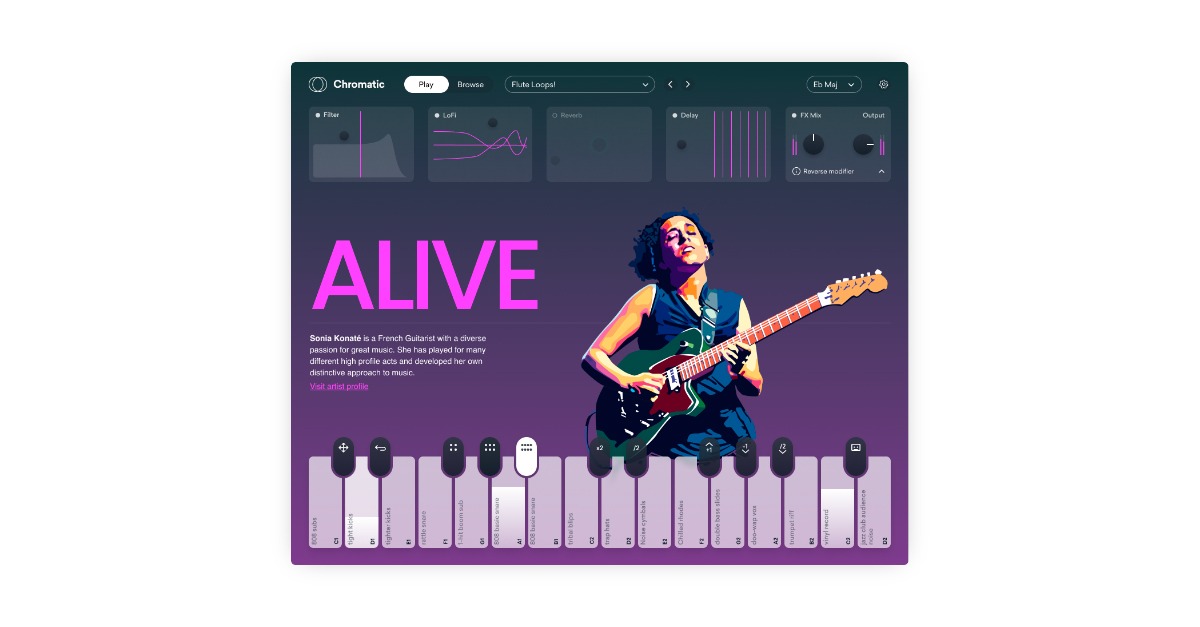 Chromatic is LANDR's first virtual instrument plugin. That made it the most exciting VST of the year for us!
It's a playable loop instrument that lets you go hands-on with artist-approved sounds and samples. Using a MIDI controller you can play and modify loops on the fly to get inspired fast.
Each unique sound set is categorized by mood to get you thinking outside the box. While the full library of Chromatic sound content requires a subscription, there are plenty of free sounds available to get you started.
Chromatic is LANDR's first virtual instrument plugin.
In fact, each mood features a free set to give you a taste of what Chromatic has to offer. If you're looking for a different approach to using sampled loops or you just need a quick hit of inspiration, try Chromatic to experiment with its unique workflow.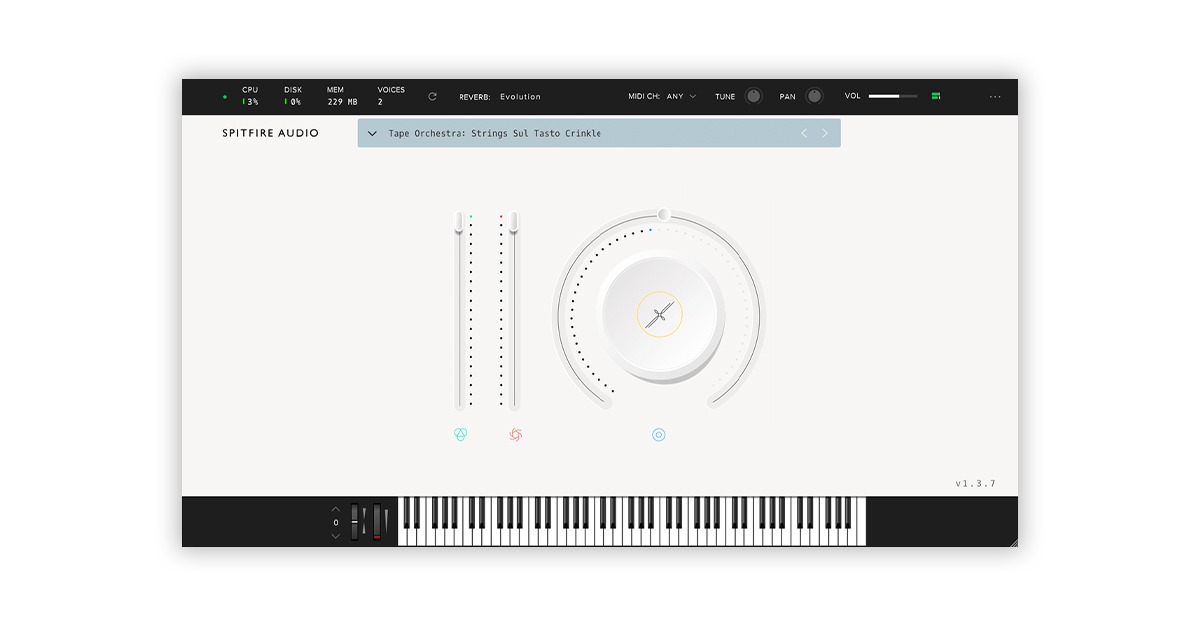 Spitfire LABS makes our year-end list every year—because it's really that good.
Spitfire is a developer that might not be known to every bedroom producer since they focus on libraries for composers and film score production.
But don't let that scare you away. Some of the most forward-thinking sound design comes from film and TV music. LABS shows how well the approach can crossover into pop genres as well as experimental sound.
If you're not familiar with the format, LABS is a sampled instrument platform with regular content releases—just like LANDR's new Chromatic Plugin.
While there are some enduring classic LABS sound sets like Soft Piano, there were plenty of standout releases in 2021—here's my picks:
Autoharp
Tape Orchestra
Lap Steel
Guitar Harmonics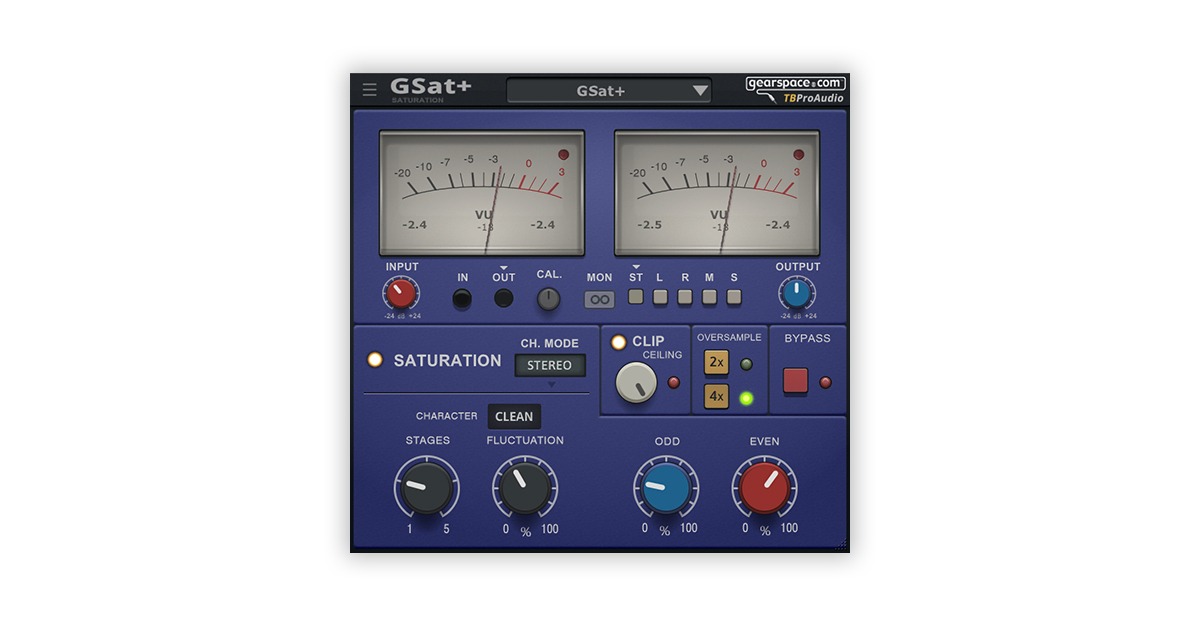 Saturation is an overlooked mixing tool that can have a powerful effect on your tracks.
Saturation is an overlooked mixing tool that can have a powerful effect on your tracks.
Last month we took a deep dive into what it is and how it works. Once you get over the idea of intentionally adding distortion to your sound, the possibilities get exciting.
You'll know what I mean if you've ever heard how subtle saturation can bring a sound forward in the mix and give it a more satisfying texture.
There are hundreds of ways to introduce saturation into your tracks, and most of them come at a price.
That's why it's so great when there's a quality saturation plugin released for free. This year's favourite was TBProAudio GSat+.
With multiple clipping styles, customizable gain stages and harmonics types as well as oversampling up to 4x, GSat+ offers deeper control than many paid plugins.
Luckily, it also sounds excellent. If you're in need of a flexible distortion tool with smooth natural sound, GSat+ is worth a shot—it's free after all!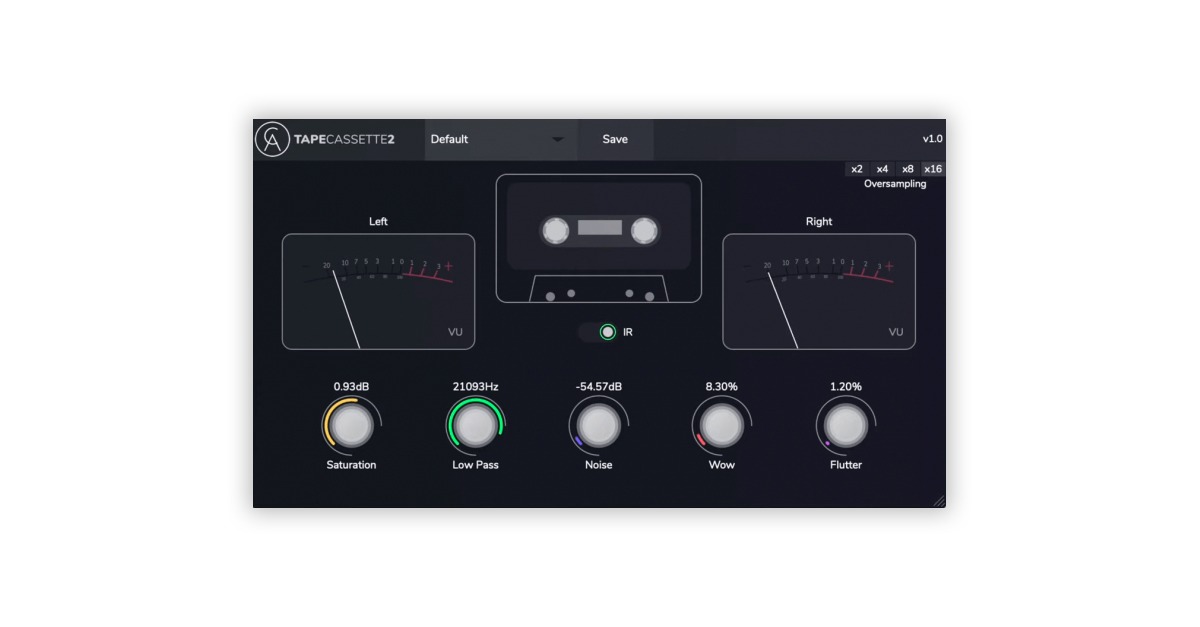 Lo-fi is eternal, but it was especially hard to ignore in 2021.
This year we took an in-depth look at the many genres, styles and production techniques associated with the term.

From rounding up the top plugins to capture the sound to breaking down the best chord progressions and even interviewing some of the genre's early pioneers, we couldn't get enough.
Even so, capturing that perfect dusty, lived-in feel isn't always easy, especially on a budget.
That's what made Caelum Audio Tape Cassette 2 one the best free plugins of the year.
It offers a fantastic take on everything there is to love about retro cassette audio including the subtle, warbling warp and flutter that seems to take you back in time.
Even if you don't produce in a strictly lo-fi genre, this plugin is a perfect tool for creating unique tonal shifts in sounds that need a little extra something.
Speaking of tape—there may be no better way to experience its magic than a vintage-style tape delay.
While the coveted classics have all gotten their due in digital emulations, the quirkier, lesser known units are just making it to many producers' attention.
One great example is the Watkins Copicat. Unlike other tape delays of the time, the Copicat used a variable speed motor to alter the delay time rather than changing the position of the playback head.
That gave it a unique sound—as well as some distinct drawbacks. But that's part of the fun isn't it?
GSI certainly think so. They've expertly modelled the Copicat IC400 to replicate it's special sound and behaviour directly in your DAW—for free!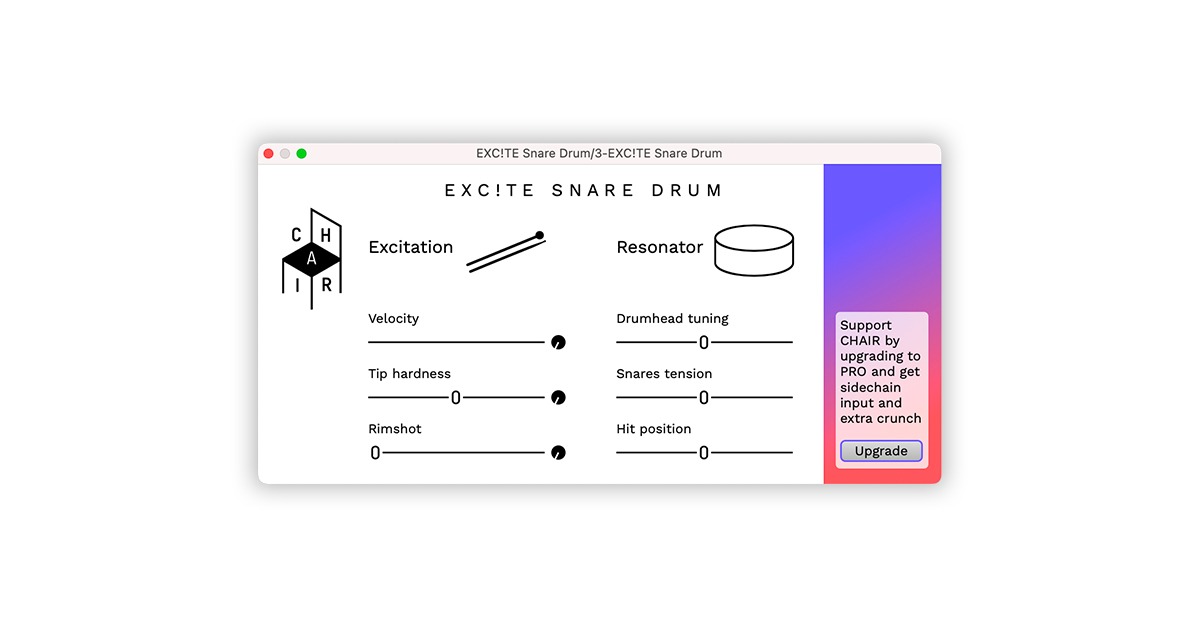 The snare is an incredibly important element of any mix.
If you're anything like me, you know how hard it can be to find the perfect sound—whether it's searching endlessly for samples or sculpting with EQ.
That's why the EXC!TE Snare Drum's unique approach is so interesting. It's based on physically modelling, a type of synthesis that uses signal processing techniques to replicate the real behaviour of sound sources.
That means you can manipulate deep features of the sound directly in ways that are impossible with other sources.
For example you can change the hardness of the stick tip used to strike the drum or adjust the snare tension in real time.
Plugins finally earned a seat at the table for guitarists in the last few years.
You might find these unique parameters help you get a snare sound that sits even better in the mix.
Last but not least, plugins finally earned a seat at the table for guitarists in the last few years.
Upstarts like Neural DSP changed the game with their massively popular Archetype series and IR technology became more common in gear of all kinds.
Of course, IK Multimedia has been in the amp modelling space since the beginning with their Amplitube plugin.
Even so, the classic VST has been keeping pace with the rest of the guitar software world and now offers one of its strongest models for free.
After all, there's a certain flavor of bruising high gain that can only come from the legendary Mesa Triple Rectifier.
If you want to revisit the days of nu-metal, post-hardcore and other heavy styles indebted to the Triple Rec, now's your chance to do it for free.
Freedom of sound
Every new year seems to push the boundaries on the quality of music production software released for free.
If you haven't scooped up any of the excellent entries in our 2021 list, now's your chance to grab them.
New sounds and tools can be great sources of inspiration—especially when they don't cost a fortune to use. So here's to another year of amazing free plugins in 2022!
Various contributors from the LANDR team of music mentors.
Gear guides, tips, tutorials, inspiration and more—delivered weekly.
Keep up with the LANDR Blog.